We at The Crown Cast were lucky enough to be present for Coach Lattanzio's post-game speech to the players. Live video: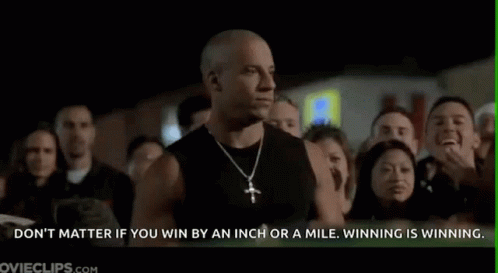 We needed that win. I'm honestly not too concerned about the manner in which we got it. Would I have preferred a 4-0 defeat where we held 70% possession? Sure. But the most important thing was to get points. I would've taken a draw; a win was icing.
Ashley Westwood's injury does dampen the feeling a bit. I know he has underwhelmed a few people, but I'm not sure it's a coincidence that with him on the pitch, the 1st half was quite enjoyable (at least from an offensive perspective). Without him…that 2nd half was not good. Now, perhaps even with Westy, Orlando comes out and pushes the way they did in the 2nd half. Even with him in the 1st half, our defensive deficiencies were showing. My gut just tells me that his absence played a big role.
The other elephant in the room is Bill Tuiloma. The defender had another error that led directly to a goal. I will be the first to admit that I did not see him much when he was with the Timbers. Perhaps this is part of his game; perhaps it's just two really unfortunate, out-of-character moments to begin his Charlotte career. What I will say is that I'm not out yet.
I was never a fan of Yordy Reyna because he was a moments player. There were times in games he would do something spectacular. A curling shot. An impressive piece of skill on the ball. A wonderful, pinpoint cross. But most of the time, he was invisible for the team. His moments were wonderful; his process was terrible.
Tuiloma is the inverse of Reyna. His moments have been awful, but the process has been great. On both the goal over the weekend and his OG, he's in the correct place and doing what you want from a defender. In the most important moment, though, he is not executing properly. Listen, I get it, a defender needs to come up big in big moments. But so does a striker, a midfielder, or a goalie. They all do. MLS is an imperfect league with imperfect players. What I've seen from Tuiloma shows a player who knows where to be and knows how to defend situations.
I've also seen a player who has not executed well in those big situations. This obviously has to change, but I'm inclined to give him more time. I'm especially inclined to do this since our team has been sliced apart so easily in the last few weeks. That whole backline is seeing way more dangerous situations than a good team should be allowing. Part of the blame is on them, but a large part is also on CL, the midfield, and the attack. I'm a process-over-results person. Results can often be flukey. Good processes will lead to good results consistently. I'll trust Tuiloma's process for now.
| Team | Possession | Points (Standings) | WhoScored Team Rating (SofaScore Team Rating) |
| --- | --- | --- | --- |
| Charlotte FC | 53.5% | 3 (14th in the East) | 6.51 (6.76) |
| RB New York | 47.8% | 5 (10th in the East) | 6.55 (6.75) |
| Team | Shots per game | Shots on target per game | Goals for (xG) | Goals against (xGA) |
| --- | --- | --- | --- | --- |
| Charlotte FC | 10.25 | 3.50 | 3 (3.7) | 8 (5.8) |
| RB New York | 13.00 | 3.75 | 3 (4.5) | 3 (3.1) |
Oof. Charlotte's GD is abysmal. RBNY's possession is up 5% from where it was last year. Obviously too early to read anything into that, but they're more middle-of-the-road in terms of possession than they were last year.
Lineup
Like Charlotte, RBNY actually picked up its first win last week against Columbus. Unlike Charlotte, they had already drawn two games. They lost their first game of the season against Orlando, so by the transitive property I don't know why we're even playing this game (CLT beat Orlando who beat RBNY, therefore CLT beat RBNY).
RBNY has run out a 4-4-2 in their first two games, a 4-2-3-1 in their third, and a 3-4-2-1 in their fourth. What they will play this week, I don't know!
With that said, when looking over these lineups there are some constants when it comes to personnel. Sean Nealis (CB), John Tolkien (FB/WB), Frankie Amaya (MF), Cristian Cásseres Jr. (MF/FW), Carlos Coronel (GK), Luquinhas (MF/FW), and Andrés Reyes (CB) have all started each of their first 4 games. Cameron Harper (FB/WB) and Lewis Morgan (MF/FW) have started 3 games each. Elias Manoel (FW/MF), Cory Burke (ST), Tom Barlow (ST), and Omir Fernandez (MF/FW) have each appeared in all 4 games with varying levels of starts.
Injury Report
Last week's MLS Availability Report had 3 players on it for RBNY: Dru Yearwood (OUT, hamstring), Serge Ngoma (OUT, hamstring), and Lewis Morgan (Questionable, hip). Morgan did not even make the bench, which might explain their switch to a back 3. He's a good player for them, so if he misses our game, it would be good news from a Charlotte perspective. As of Tuesday, Yearwood is back in training but Morgan isn't.
As of Thursday, RBNY's manager, Struber, reiterated that Morgan is still questionable. Additionally, he (fairly) questioned whether Charlotte's turf would be a good time to bring him back. Further news is that Dante Vanzeir (much more on him later) is questionable with an illness.
Editor's note: the Attack portion of this preview was written before Josh realized that Burke and Cásseres will be on international duty. Good news for Charlotte. The information has been kept in for each. View it as what RBNY will be missing. Sserwadda may be on international duty, but he's a bit player for them currently.
Attack
Up top, Burke is someone that I really wanted Charlotte to take a look at. The 31-year-old is a MLS veteran who spent the past 5 seasons with Philadelphia (along with a short loan spell at St. Pölten in the Austrian Bundesliga in 2019-20). With Philadelphia, he only started 38 games, but made 93 appearances, scoring 25 goals and getting 7 assists. His short stint with St. Pölten was also productive, as he had 4 goals and an assist in 11 appearances.
His best season from a goalscoring perspective was back in 2018 when he had 10 goals (and an assist) in 15 starts (29 appearances) for Philadelphia. Last year he did match that goal-contribution tally, as he had 7 goals and 4 assists in 8 starts (33 appearances). Those 11 goals and assists last year came on just 13.3 90s. Yes, playing for one of the best teams in the league will certainly help those numbers, but still impressive.
Burke is an odd one to analyze because even though he has a good goalscoring record (career 0.54 goals/90 for Philly!), he's never been able to nail down a place with them. Maybe part of that was just how good Philly was/is, so they always had better options. I'm not sure. What I do know is his floor is really high (high-impact sub), while his ceiling for a couple of years could be that of a great goalscorer.
Tom Barlow is their other out-and-out striker. He's spent his entire career in the RBNY setup, making 40 appearances (21 starts) for RBNY II over 3 seasons and 93 appearances (32 starts) for RBNY over 5 seasons. He has 19 goals and 3 assists for RBNY II and 11 goals for RBNY. He was at 0.79 goals/90 for RBNY II but has never translated that kind of production to the MLS (0.30 goals/90 for RBNY).
Last year was Barlow's best goalscoring season for RBNY as he got 4 in 8 starts (33 appearances, 12.2 90s). I can't be the only one who finds it odd that Burke and Barlow had the same number of starts and appearances last year. For years RBNY was basically rocking with "we have Cory Burke at home" with Barlow, before finally getting Burke.
Manoel is the other player who has started at striker for New York, but only when they've been with 2 at the top. Charlotte fans might remember that name because the young Brazilian got his first–and so far only–MLS goals against us on the last weekend of 2022. At 21, he's now in his first full season for RBNY, having joined midyear from Grêmio in the Brazilian Série A. For Grêmio, he made 23 appearances (8 starts) over 2 seasons, scoring twice.
Manoel is a different type of forward than Burke or Barlow. The latter are big: 6'2″, 172 lbs for Barlow; 6'3.5″, 185 lbs for Burke. Manoel meanwhile is 5'9″ and 163 lbs. So he's well built, but on the shorter side.
With only 10 appearances (7 starts), there's not much data on him. I was impressed with him against us last year, but Charlotte players also looked like they would have rather been anywhere but playing that game. I'm not sure how much we can take from his performance in that game.
RBNY's two DPs can also be found in the attack: Luquinhas and Dante Vanzeir.
Luquinhas is in his second year with RBNY, having scored 6 total goals (5 last year) and getting 3 assists (all last year). Over this time, he's made 34 appearances (25 starts) for New York. He's had an up-and-down time with New York.
He started well for the club. Through the first 4 months of last year (March through June), he scored 5 times and got 2 assists. After their June 18th match against Toronto, in which he scored, he would not score again and only had one more assist (8/2/22 against Colorado). He did score last week to help give New York the win, so good times for him may be coming?
These maps look a bit different. Last year there is a noticeable right-side bias for Luquinhas, whereas this year, things seem pretty even so far, if not more left-side focused. There's some versatility in his game, as he's been started as a left-sided CAM behind a lone striker, as a left-sided wide player in their 4-2-3-1, and as a right-sided wide player in their 4-4-2.
Vanzeir is the player I'm most interested in seeing. He scored the game-winner for New York last week in the 85th minute. More importantly, for a developmental club like RBNY, the money they paid is notable.
It's easy to see why they paid out too. Vanzeir joins after 3 incredibly productive seasons for Belgian side Union SG. Over 73 appearances (71 starts), Vanzeir had 42 goals and 17 assists. This includes years of 19 goals (4 PKs) in 2020-21, 13 goals (1 PK) in 2021-22, and 10 goals in 2022-23. His assist numbers are equally impressive: 6 in 2020-21, 9 in 2021-22, and 2 in 2022-23. These numbers also don't include his 12-goal, 2-assists season in 2018-19 for Beerschot (when he was 20!).
I'm not quite sure what to call Vanzeir positionally. Even FBref puts his game log positions as simply "FW." Clearly, he likes the right side, but he does pop up all over the pitch. He hasn't started for RBNY yet but has come on in 3 games from the bench onto the right side. I'd probably call him a winger, but I do find his lack of trackback interesting. A wide player who scores as much as him, though, is fantastic. Lord knows Charlotte could use one…
Elsewhere in attack, you'll find Morgan, Fernandez, Harper, and Cásseres Jr.
Morgan is the "elder" statesman of this group at only 26. He was great for New York last year, scoring 14 times and getting 3 assists in 32 appearances (31 starts). There are some caveats to this production though.
First, 6 of his goals were PKs. An 8-goal return for a wide player is nothing to ignore, but that kind of PK production can't be relied upon year in and year out. Second, he's only replicated that kind of goal production a couple of times in his career, and that was mostly early.
In 2016-17 as a 19-year-old, Morgan had 6 goals and 6 assists for St. Mirren in the Scottish Championship. He followed that season up with a 14-goal, 5-assist season. This got him a move to Celtic in the Scottish Premiership, though he did spend time on loan with Sunderland in English League 1. His time with Sunderland wasn't bad (1 goal and 5 assists in 17 appearances), but he was never able to break into the Celtic first team. In all, he only made 14 appearances for Celtic with 3 starts and never scored or assisted.
In 2020 he moved to Inter Miami, where he spent 2 years. His first year in Miami was good, as he netted 5 goals (1 PK) and 5 assists. In 2021, though, he reverted back to his old non-goal-scoring ways (2 goals, 1 assist in 34 starts).
So what to make of him? Morgan has serious talent and at only 26, he's nowhere near washed. His ceiling–if you exclude PKs–seems to be about 4-8 goals with around the same number of assists. That's hugely valuable for a wide player! If you do that every year, you're at 8-12 goal contributions consistently. Again, we Charlotte fans can only dream of that kind of production from the wings. I for one hope he needs another week to fully recover.
Cásseres joined New York as an 18-year-old. He made 3 appearances that year for the MLS club, but primarily played at RBNY II. Since 2019, though, he's been a major piece for them. From 2019 to 2022, he made 96 appearances with 83 starts. For his career with RBNY, he has 13 goals and 2 assists. His 2021 season has been his best so far, as he got 6 goals and 3 assists, but last year was still decent (2 goals, 4 assists). Like Luquinhas, he has some positional flexibility and has been started as a CAM, wide right player, and a midfielder in a 4-4-2.
Harper is only 21 and seems to be breaking into the first team this year. He's started 3 of the 4 games after appearing in 17 games (6 starts) last year. He had 2 goals and 2 assists last year. Last year he seems to have been played as a wingback or right winger mostly, while this year FBref has him as a RB, WB, and RM. It makes categorizing him difficult. New York's official roster lists him as a forward, so we'll go with that and put him in this section. It's readily apparent, though, that'll they'll look to get him into the lineup however they can on that right side.
Fernandez is 24 and has spent his entire career with the RBNY organization. He only ever made 5 appearances for RBNY II, but has 86 appearances and 37 starts for RBNY. Last year was his best year as he got into 27 games (21 starts), scored 2 goals, and had 3 assists. Those aren't amazing numbers, but he's still a relatively young player. With that said, I'm not sure what his path to the Starting XI is when everyone is healthy. He played a lot as an attacking midfielder last year, but can also seemingly play out wide. With Luquinhas, Morgan, Cásseres, Harper, and now Vanzeir, the competition is fierce.
Midfield
New York is young in the midfield: Yearwood (23), Amaya (22), Daniel Edelman (19), Peter Stroud (20), and Steven Sserwadda (20).
As previously mentioned, Yearwood hasn't appeared in a game this season due to injury. He's been an important player for them over the past two years though, making 54 appearances and 36 starts. He has 3 goals and 2 assists over that same time. Again, he's back in training, but I wouldn't expect him to start. Perhaps he makes it off the bench.
Sserwadda and Stroud haven't really played. Sserwadda got into 2 games last year for a total of 29 minutes, while Stroud has 1 appearance for 12 minutes this year. Stroud interestingly did have an appearance for West Ham's junior team back in 2018-19.
While Edelman is only 19, he got into 16 games (10 starts) last year for RBNY. This year, he's made two starts. There's not a lot of data on him to make any kind of definitive declarations, but his defensive profile looks very good.
The rest of his profile looks…a work in progress.
Amaya is a player who caught my eye last year. He's been a starter in MLS since he was 18 when he made 19 appearances (15 starts) for Cincinnati. He made 21 starts the next year, before moving to RBNY. Over the past 3 seasons, he's made 50 appearances and 37 starts for Red Bulls, including starting all 4 of their games this year. Last year was by far his best year for goal contributions, as he had one goal and 3 assists.
There's a definite right-sided bias to Amaya's mass, which is further reflected in their lineups (i.e., right-sided CM in whatever formation they're playing).
To be honest, there's nothing much in his percentiles that jump out. He's decent defensively (80th percentile for tackles, 63rd percentile for interceptions) and, when he chooses to take someone on (44th percentile for take-ons attempted), he's usually successful (94th percentile for successful take-on percentage). Although he's below average in his passing (18th percentile for passes completed, 19th percentile for pass completion percentage), he creates a decent amount with that passing (75th percentile for progressive passes, 84th percentile for goal-creating actions).
All 3 of RBNY's primary CMs (Amaya, Edelman, and, I assume, soon-to-be Yearwood) aren't in the team to create. They're all above average defensively and provide cover to break up attacks. Amaya's passing, in particular, should be looked at as a byproduct of New York's play style, i.e., cede possession and play a transition game. Viewed that way, it explains some of the low percentages while also explaining the danger his passes can cause. I'm not sure what he would look like on a more possession-based side, but he's a player that simply intrigues me.
Defense
New York has 3 defenders who have yet to make an appearance for them this year: Hassan Ndam, Matt Nocita, and Jayden Reid. Nocita and Reid have never made an appearance for RBNY, though Nocita did make 7 appearances (all starts) last year for RBNY II. Ndam has made 4 appearances (2 starts) for RBNY, including 2 appearances last year. Fun fact: he had 5 appearances (4 starts) for Charlotte in the USL Championship back in 2019.
RBNY employs the two Nealis brothers, Dylan (24) and Sean (26), at center back. Dylan began his career with Inter Miami (2020), before moving to Cincinnati for a year (2021). He joined New York and his brother last year, making 28 appearances (20 starts) and getting 2 assists. Meanwhile, Sean has spent his entire career in the Red Bulls organization. He's made 65 appearances over the past 3 years (2021-23), including 33 last year. All his appearances over this time frame have been starts. He only has 2 career goals, the most recent of which came in 2021.
Sean Nealis is a center-back, but Dylan has spent time as a fullback. According to FBref, last year, he mostly split his time as a CB (14 appearances) and fullback/wingback (18 appearances). He played on both sides of the pitch too. More interesting, he also has designations of RW, LW, and CM. This year, Dylan only has appearances as a center back, but it's clear there is definitive positional flexibility with him.
Dylan's defensive percentiles are pretty outrageous, regardless of if he's compared with CBs or FBs.
Those numbers are just outstanding across the board. You might point to the low % of dribblers tackled or challenges lost as a point of issue, and perhaps it is. I tend to think it might just be a function of how often he is challenging opponents.
The younger Nealis is better defensively, though the elder one isn't bad. What I will say is neither is a good passer, or at least they're not asked to be one. Dylan is in the 2nd percentile for passes completed, while Sean is in the 1st percentile.
Andrés Reyes is a similar player to the Nealis brother. The U22 Initiative player is good defensively and poor with his passing.
Reyes is young at only 23. A foot injury kept him out of 23 games last year (2/21/22 through 7/7/22) and he was only able to make 12 appearances (8 starts) after having made 19 appearances (17 starts) in 2021. This year he's started all 4 games.
Kyle Duncan is a RB who hasn't featured much for RBNY over the past 2 years. He made his first appearances (4 starts) for RBNY when he was 18 back in 2018. He made 13 starts the following year (2019), 21 starts (23 appearances) in 2020, and 32 appearances (27 starts) in 2021. During this time he scored 5 goals and got 8 assists. He had a short loan with Oostende in the Belgian league, making 7 starts. Last year, he only appeared in 9 games for RBNY (6 starts). So far this year, he's only appeared in 2 games, though he did start one.
It's unclear to me why he's not playing as much as he used to. He had a cruciate ligament rupture in 2018, missed a couple of games with a knee issue in 21/22 with Oostende, and has missed 1 game this year with a groin strain. His percentile numbers look really good in 2020 and, though they fall off a bit (especially the shooting numbers), still look decent in 2021. I'm not quite sure why he's fallen out of favor, but he seems a talented MLS fullback. I don't follow RBNY closely enough to give a good answer to this.
Finally, John Tolkin has been the primary LB for New York over the past 3 years. He's started all 4 games this year after starting 31 in 2022 and 22 (28 appearances) in 2021. He was 18 in 2021 and is still only 20 right now. Last year he had a goal and 3 assists. He already has 2 assists this year. Now those 2 assists have come off of just a 0.4 xGA, so there might be some luck. Regardless, he's a talented young player.
Like most of New York's backline, his defensive numbers are good. While the overall passing numbers don't look great on the surface, he attempts a lot of long balls (76th percentile), which leads to a good number of key passes (82nd percentile). His GCA and SCA numbers are also quite good (86th percentile for shot-creating actions; 63rd percentile for goal-creating actions).
His heatmaps back up his numbers and are probably due to the way New York sets up. Again, they don't desire the ball and high possession numbers. They want to win the ball and get it into the opponent's territory quickly. It thus makes sense that his primary positions would be in his own half and the areas just past the halfway line.
Goalkeepers
New York has 3 goalkeepers on its roster: Carlos Coronel, Ryan Meara, and Anthony Marcucci. Marcucci has never featured for RBNY, though he has played a good amount over the past couple of years for RBNY II.
Meara is the backup. He's spent much of his career with RBNY, though he did play in one game for NYCFC in 2015. He's never been a starter for RBNY. He made a career-high (for MLS) number of starts in 2020 with 13, allowing 16 goals and having a PSxG+/- of +0.8. He made 0 appearances in 2021 and just one last year.
The reason for this is simple: Carlos Coronel. He joined New York in 2021 from RB Salzburg (must be nice to be able to just pass players between clubs in different countries/leagues). He made 34 starts in 2021 and 33 starts last year. Coronel was outstanding in his first year. He allowed only 33 goals, which was good for a 0.97 GA90. His PSxG+/- was an outstanding +7.7. Last year was not as good. He allowed 39 goals (1.18 GA90) and his PSxG+/- was significantly worse at -0.6. For reference, Kahlina made 31 starts last year, allowed 48 goals (1.55 GA90), and had a -3.6 PSxG+/-, so while it was a down year for Coronel compared with his first season, it was still better than Kahlina's. So far this year he's at a -0.5 PSxG+/-but has only allowed 3 goals.
So what to make of this dropoff for Coronel?
First, I looked at his save percentage. It went from 75% in 2021 t0 66.1% in 2022. This wasn't the result of him facing more shots, as that number actually dropped (3.53 shots/90 in 2021 to 3.39 shots/90 in 2022). Looking at his Post-Shot Expected Goals, he was actually better last year (83rd percentile) than he was in 2021 (66th percentile). The shots he did face were more difficult (91st percentile for PSxG/SoT) and his PSxG/SoT was 0.35 per 90, which ranked 2nd in the league. However, he had a PSxG/SoT of 0.31 per 90 in 2021, which was in the 82nd percentile. So in both years, he was facing difficult chances.
Next, I looked at the one thing that did jump out to me in his percentiles: Corner Kick Goals Against. In 2021 he was in the 82nd percentile for Corner Kick Goals Against, allowing only 0.03 goals per 90. Last year dropped to the 39th percentile, allowing 0.18 goals per 90. This is one of those things where numbers just can't tell the whole story. My gut says this poor performance on corners has led to the downward in his PSxG+/-, but I don't know for sure. Further, I don't know why this performance decreased so much in this area.
At the end of the day, this feels like a big year for Coronel. From a traditional stats perspective, last year was still good. Again, 1.18 goals/90 is nothing to laugh at. The underlying numbers point to potential issues, but goalkeeper numbers are usually dependent to some degree on the defense in front of them. As such, it's best to use them as a barometer of a player, rather than a definitive statement about them. Coronel appears to be a decent keeper. At the very least he's league-average, but my gut says he's probably above average.
Conclusion
RBNY are such a young team that I think there's always going to be variance in their performances. When your "senior" players are 26 and many of your automatic starters are 22-25, there's a lot of room for youthful excellence and mistakes.
Listen, you don't wish for injury, but if Morgan and Vanzeir can't go, along with Cásseres and Burke being unavailable due to international duty, it's a big boon for Charlotte. That's a lot of attacking talent that would be unavailable for them.
Speaking of unavailable, Westwood is going to miss the game this weekend. I'm very disappointed with this. I thought he looked good the first 30 minutes against Orlando and I don't think our poor performance in the 2nd half was unrelated to his withdrawal. On the bright side, one has to think this means Nuno gets the start. Right? The other option would seem to be Shinyashiki in Westwood/Karol's place (CL is going to make a lot of people mad if/when he does put Andre in over Nuno).
The other area of concern is with Bill Tuiloma, who is questionable. If he can't go, I would think Sobociński would get the nod, but DJ did get time at CB during the preseason. If DJ is Malanda's CB partner, then it opens up the midfield to both Andre and Nuno. I'm not sure that happens and I'm not sure it should. Many may have written Sobo off, or at the very least forgotten about him, but he's only 24. Injuries hurt him last year, but he's very young for a CB.
Up top, Vargas has to start. You would think it would be on the left, as he looked good there. If so, I imagine it's Gaines back on the right wing. I wouldn't be opposed to Vargas on the right and Jóźwiak on the left, but the Orlando game makes me wonder if CL will do that. Another option would be Vargas on the left and Shinyashiki on the right. Again, don't think CL will do this. I don't want to see Jóźwiak start on the right. I just don't believe in him there.
In goal, I think Marks has definitely earned another start. I'd also like to see Jaylin get another start. I thought his passing was tremendous against Orlando. On the other side, I can't believe it, but, yes, Afful also earned another start. He was very good.
With all this said, I would've never predicted Jaylin or Marks to start last week, along with both Jóźwiak and Karol being benched. Who knows what CL will do this week to surprise us?
I'm feeling weirdly positive about this game and think that we're not only going to keep the good times going, but we're also going to do it in style, shutting New York out.
Prediction: Charlotte 2 – RBNY 0
Data Notes: All heatmaps come fromSofascore.com. All percentile rankings and percentile charts come fromFBref.com. All formation graphics are fromMLSsoccer.com. Other websites used for data include transfermarkt.us,Wyscout.com, andMLSsoccer.com.