We are back!!!!!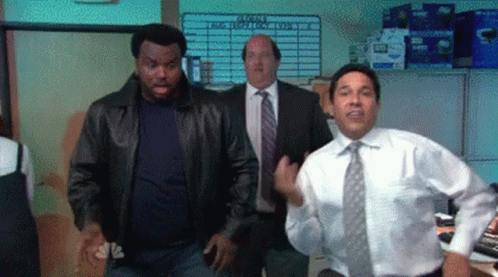 After a few months away, Charlotte FC will finally be playing meaningful games back at the Bank. As Year Two rolls in, expectations amongst the fanbase are high. Nationally, the outlook is more mixed.
Many fans might be surprised by the relative lack of belief in this team. On average, we're looking at these experts predicting a 10th-place finish for Charlotte (9.9167 repeating, to be exact). I personally think they could be a playoff team. My money is on them getting around 48 points, which would (historically) be good for about 7th or 8th place. Obviously, Andrew Wiebe is our new favorite media (sorry Bogert!).
Kljestan, Lowery, Ortiz, Slaton, and Bradley Wright-Philips' 13th-place finish predictions all seem overly negative, at least to me, but it must be admitted that this is a team with some serious issues and question marks.
The acquisition of Bill Tuiloma does assuage some concerns I have regarding center-back, but left-back has not been touched. It remains a terrifying proposition to have Harrison Afful or Joseph Mora as our starter there for the entire season. Additionally, we will be starting the season without our #1 keeper in Kahlina, though there is an argument to be made that outside of his first 7-10 games, he wasn't overly impressive. I'm not sure how many are ready to hear that, though.
Finally, Jóźwiak, Świderski, and Copetti represent 3 DPs with huge question marks. I'm a firm believer in Kamil and Karol, but I'm not sure either lived up to the billing of a DP. Well, we can actually be honest and say that Jóźwiak definitely didn't. While the 10 goals and 4 assists were nice, you probably want a bit more from a DP #9 (or #10), in Karol's case.
Enzo has me excited but this is a player with a limited (albeit good) track record, coming to a new league and country, returning from serious injury, and learning a new language. To say that he might need an adjustment period is an understatement. The unfortunate reality, though, is that he and Charlotte can't afford an adjustment period. This team desperately needs goals and if it takes him a while to get off the mark, it probably won't be a good thing for this club.
---
My previews usually consist of a look at the previous games for clubs, as well as their overall stats. With this being the first game of the season, those are not available. While I could look at last year's formations and such (and I will to a degree), I think it might be more useful to look at who NE has added to this roster for the 2023 season.
Last year was a down one for New England. The 2021 record-setters found themselves finishing 10th in the East with 42 points (a 31-point decrease from 2021!), a -3 goal differential, and a -9.0 xG differential.
To me, their issues seem twofold. One, they had an aging roster. Two–and probably more important for last year's team–they lost Adam Buksa midway through the year. The 25-year-old Polish striker had 7 goals and 2 assists in 10 games (9 starts) for them. Their leading goalscorer last year, Gustavo Bou, only had 8 goals and 2 assists in 19 games, while the 2nd top goal-getter, Carles Gil, had only 7 goals (but 9 assists!) in 33 games. No one else had more than 4. New England, like Charlotte, could not score.
Since last summer, NE has effectively secured 5 new players: CF Giacomo Vrioni (24), old Charlotte friend (?) Christain Makoun (22), CAM Latif Blessing (26), CF Bobby Wood (30), and CB Dave Romney (29). They made a few more moves during the summer of last season, but a number of those players (former Charlotte draftee Ismael Tajouri-Shradi among them!) are no longer with the club. These acquisitions haven't necessarily done much to drastically reduce the age of this squad, but they have targeted a number of younger players. Three players in particular interest me: Vrioni, Blessing, and Romney. We're all intimately familiar with the Makoun experience and Wood, now 30, has made enough appearances with USMNT to be familiar to most. Also, Wood has scored 6 total goals in the past 5 seasons, so I'm not sure how much we should care about him in general. This appears a pure depth move by NE.
(Fun Fact: Wood had 17 goals and 4 assists in 2015-16 for Union Berlin. For the rest of his career, which spans 12 seasons, he has 22 goals, along with 4 seasons of 0 goals. This man has started for the USMNT. Sigh…)
Giacomo Vrioni
Vrioni is DP who joined from Juventus last summer for $3.89M. Like Charlotte's DPs, he's mostly still an unknown.
He began his career with Sampdoria, though he never made an appearance. He would go on to play for Venezia in Serie B (2018-19), where he made 24 appearances but only had 1 goal and 1 assist. In 2019-20, he had appearances for Cittadella in Serie B (4 apps, 1 assist, 0 goals) and Juventus (1 appearance, 0 goals, 0 assists). He was on loan last year with WSG Tirol in the Austrian Bundesliga, where he made 25 appearances (20 starts) and had 20 goal contributions (17 goals and 3 assists), according to FBref. Wyscout does have him at 19 goals and 4 assists for these appearances. Transfermarkt has him at 17 goals but 4 assists, while SofaScore has him at 17 goals and 3 assists. I'm not quite sure why there is this discrepancy, but it appears that Wyscout is giving him 2 more goals than he should have. Of his goals this season, 3 were PKs. His move to NE produced 7 appearances (2 starts) but only 1 goal (a PK).
When scoring, he is predominately a left-footer. Note: I'm using Wyscout's 19 goal total for this because they have a handy breakdown of how he scored (left foot, right foot, head). Keep in mind the goal discrepancy they have (i.e., 2 more than other sources).
Left foot: 10
Right foot: 3
Head: 5
It should also be remembered that he had 3 penalties and, as he's a left-footer, those inflate his total a bit for that side. Still, he's a tall man who scores how you would expect: with his primary foot or head.
Listed at 6'2″ and 172 lbs, Vrioni is in the mold of Buksa (who is 6'3″ and 172 lbs). NE obviously sees Vrioni as Buksa's long-term replacement, but the question remains can he be? While his year in Austria was hugely successful, so far it has been a fluke of a season. For NE to be successful, his Austrian-league form needs to be his new norm.
This heatmap shows a prototypical center-forward. There isn't much happening on the wings, but anything down the center includes his involvement. His movement will test Malanda, and whoever is paired with him.
Latif Blessing
Blessing is a really interesting player. He was briefly linked to Charlotte during the summer transfer window and, honestly, he's a player that would probably do well on this team.
Blessing is diminutive, listed at only 5'4.5″ and 141 lbs. He started his career with Sporting KC, where he made 25 appearances in 2017, scoring 3 goals and getting 1 assist. He was drafted by LAFC in 2018 and exploded with them over the next two seasons. In 2018, he got 5 goals and 6 assists in 30 appearances (18 starts). He followed that up with a 6-goal, 3-assist season in 34 appearances (29 starts).
Then the past 3 seasons have happened.
2020: 21 appearances, 18 starts, 1 goal, 2 assists
2021: 30 appearances, 25 starts, 2 goals, 2 assists
2022: 30 appearances, 16 starts, 0 goals, 1 assist
So what has happened to Blessing? It appears to be positioning.
Positioning can make a huge difference for players. This is not groundbreaking but it can be overlooked. Positional changes can help account for the emergence of players such as Hany Muktar, Luciano Acosta, and Cucho. My first thought was this was the case with Blessing.
Here's a bunch of heatmaps!
These are no help, at least initially.
In his first two seasons with LAFC, which, remember, are his most productive from a goal-contribution standpoint, it appears they played him in a more attacking role, both based on his heatmaps and positional designations.
2018: it appears that he's playing as a winger. This is backed up by his positional designations on FBref (mostly LW/LM and RW/RM).
2019: he's all over the park with his heatmap. FBref has him listed as anything from a LM to a RW to CM to RB, so this makes sense. In multiple games, FBref has him playing as a LM/LW and RB in the same game.
For both of these years, his positional designations and heatmaps correspond with his goal and assist output. Then things change.
2020: his heatmap has him as a right-sided player, which is backed up by designations on FBref of mostly RM and RB (with some CM thrown in).
2021: his heatmap finds him similarly deployed, but he's back on the left a bit more too. Again, he's listed a lot as a RM or RB, but now there's a lot more CM thrown in, which explains the encroachment into the left side of the park without him actually being formally deployed there too often.
2022: last year's heatmap has him all over the pitch again, but the designations remain mostly RM and CM.
So where does that leave us with Blessing? To me, first and foremost he has proved to be an incredibly flexible player. I love players who can do jobs all over the pitch and blessing appears to do that. Again, he's a player that Charlotte could use. With that said, oftentimes a player who has positional flexibility has it because he can't nail down one position. In general, I don't think Blessings' decrease in goal contributions is related to a decrease in skill. Rather, I think it has to do with LAFC progressively moving him farther back on the pitch.
This then leads us to the question of how will NE use him? One indication is if we look at how they designate him. If you look on FBref, you will find Blessing listed as a "FW-MF (CM-WM)." Transfermarkt has him listed as a "midfield-Attacking Midfield." SofaScore has him as a "M" (for midfielder). The Revs, though, are listing him as a forward. This would indicate to me that they plan on having him revert to a role more similar to his first two years–and especially his first year–in LA.
When looking at the composition of their team, this would make sense. Below is the heatmap for their great CAM, Carles Gil.
Blessing isn't going to be a CAM for NE and I wouldn't think they'd pair these two in the midfield either. Gil is only listed at 5'6.5″ and 150 lbs. That would be an incredibly tiny midfield. Pushing Blessing to the wing would make more sense. Additionally, NE employs a really good RB in Brandon Bye (2 goals, 7 assists last year). Finally, against Chicago for the last game of the year, NE had Nacho Gil as their starting RW. Nacho Gil is no longer on NE (in fact, he's currently without a club). Blessing could see time on the left wing, too. It appears Bou started there in the 2022 finale, though. All signs point to Blessing being their new right-sided forward.
Editor's Note: Apparently NE did resign Nacho Gil. Transfermarkt's transfer page for NE had him listed as "Without Club," which threw Josh off. He was resigned by them in January. However, he is listed in the injury report so unclear if he'll factor in the game.
For what it's worth, MLS's official site's preview of NE has them in a 4-4-2 diamond, with Bou as a 2nd striker to Vrioni and Blessing as a right midfielder in the diamond. This is obviously a very possible formation, but according to FBref, NE was almost exclusively a 4-3-2-1 team last year. Whatever the formation, my gut tells me they'll be looking to push Blessing higher up the pitch on the right side. This move has been a bit under the radar, but I think it's a really good one. I wouldn't be surprised to see Blessing back up to 5-7 goals and 4-6 assists this season.
Dave Romney
Romney is a veteran of MLS. He began his career with the LA Galaxy, making 84 appearances (69 starts) for them over 5 seasons. He joined Nashville in 2020 and became a mainstay. In 3 years with Nashville, he made 87 appearances with 86 starts!
Romney will chip in the odd goal (3 goals last year, 9 for his career). More impressively for a center-back, though, he will chip in assists. He has 11 career assists, including 5 over the past 3 seasons. At 29, he's still in his prime as a defender and, having played the last few seasons for a notoriously defensive-minded side, he's a good addition for NE. He'll be paired with Henry Kessler, who is a bit of a forgotten man. Kessler was very good for NE in 2021, but last year he was coming back from injury. It doesn't appear that he ever really got back to full form last year. Now a year removed from injury, this CB-pairing has the potential to be one of the best in the league.
As we can see, Romney is quite good against dribblers when pressed into it, but doesn't appear to be a front-footed defender. It should always be noted that defensive metrics are never as telling as offensive ones and CBs are often products of their team's scheme. Regardless, it should make for an interesting matchup between him and Vargas or Gaines (I'm assuming).
His passing is middle of the road for a CB, but the rate at which he crosses into the penalty area is interesting. Kessler's passing ability is very good, which should help make up for Romney's lack of range.
Finally, Romney is good at aerials. Kessler isn't terrible (46th percentile for % of aerials won) in the air, but NE probably wanted to find someone to bolster this area. Like with most great CB pairings, it's not about each partner doing everything well; it's about the balance between the partners. On paper, Romney and Kessler appear to balance each other out very well.
---
There are a few other players that should be highlighted for New England.
First, I haven't touched on Gil, but he really is an amazing player. I know he rubs a lot of Charlotte, and MLS, fans wrong because of his reputation for being a bit dive-y. I'll admit, I don't really see that in him (or at least not any more so than other players). At 5'6.5″, he's not a big guy, so going down under challenges is probably to be expected. Regardless of how you feel about him, here are his stats since he's joined the Revolution:
2019: 34 appearances, 34 starts, 10 goals (4 PKs), 12 assists
2020: 6 appearances, 4 starts, 0 goals, 1 assist (injured for most of the year)
2021: 28 appearances, 24 starts, 4 goals (1 PK), 11 assists
2022: 33 appearances, 32 starts, 7 goals (3 PKs), 9 assists
Yes, the PKs do inflate his goal numbers quite a bit, but he's not a striker. As such, PK inflation doesn't bother me as much with him as it would with a #9. These assist numbers are also from FBref, as–say it together–soccer should not have hockey assists (looking at you, MLS official stats). It's difficult to understate how good Gil is at getting the ball to his teammates. NE scored a total of 47 goals last year, meaning that he provided the assist on almost 20% of them (19%, to be exact). With better forward play throughout the year, he probably hits double digits again. The Revolution goes as Gil does. I'd be tempted to man-mark him.
In goal, NE keeps finding talent. Having sold Matt Turner to Arsenal, one would expect their goalkeeping to become a weakness. Instead, they inserted a 22-year-old Đorđe Petrović into goal and he instantly became a top 5 MLS keeper, at least. There are even rumors of Manchester United keeping close tabs on him.
Petrović made 21 starts last year, allowing 27 goals, having an 82.7% save rate, and keeping 7 clean sheets. He had an outrageous +13.1 PSxG+/-, which was good for 1st in the league. He did have 13 fewer games than Andre Blake of Philadelphia, who for my money is easily the best keeper in MLS. Blake was 2nd in MLS in PSxG+/- at +10.0. Petrović's PSxG+/- was double that of 3rd place Dayne St. Claire (+6.9). For further reference, Kahlina ended the season with a -3.6 PSxG+/-, good for 54th in the league! Yes, that ranking obviously includes keepers who only made 1 or 2 starts, but, again, we might have a goalkeeper issue. Topic for another day…By the way, Gaga Slonina, who Chelsea paid an estimated $15M for, had a -0.5 PSxG+/- in 32 games. Yes, Slonina is 4 years younger than Petrović, but we might all have been paying a bit too much attention to the wrong young goalkeeper.
The biggest thing that jumps out to me about Petrović is his ability against crosses. He was in the 67th percentile for crosses faced, 89th percentile for crosses stopped, and 89th percentile for crosses stopped percentage. Plan A should not be to jump lump the ball into the area.
It'll be interesting to see if Petrović can keep this pace up. If so, two things will be true. 1) We will have a new best goalkeeper in MLS and 2) He will quickly not be in MLS (therefore reverting back to us having the same best goalkeeper).
---
New England is a tough team to face first. Having played them last season with Buksa, we at least face a worse striker, but they continue to employ one of the best creators in the league (Gil), one of the best goalkeepers (Petrović), have added a potentially dangerous winger (Blessing), and improved their defense (Romney).
There are a number of players I haven't touched on either that can't be ignored. Both of their fullbacks, Bye and DeJuan Jones, are some of the better ones for this league. Matt Polster serves as a good midfield anchor, while Andrew Farrell is probably now the best 3rd CB in the league. Veterans such as Thomas McNamara, Jozy Altidore, Wood, and Omar Gonzalez provide good depth (if not the overall quality they each individually had).
Expectations for NE from their fans are probably playoffs, but I think they're probably a similar team to Charlotte in that both have some holes, some question marks, and definite room for overall improvement. They seem like a team that will probably be fighting with Charlotte for that 6th-9th spot. As such, it's an important game for us. Of course, if Vrioni makes a jump and Blessing reverts back to his 2018 and 2019 form, coupled with Gil, they could finish higher.
For Charlotte, my worry comes in defense. Up top, I expect a front 4 of Jóźwiak-Copetti-Gaines-Świderski. I can actually see that being a very potent lineup. The biggest question of that group is probably whether it will be Gaines or Vargas. I've said it before, Vargas right now is what people think Gaines is. Vargas has a higher ceiling, to be sure, and needs plenty of playing time this year. Right now, though, Gaines is the better player and should be starting.
(Note: Justin did bring up on the preview pod this Wednesday that Vargas' delivery has looked better in the preseason. As I said on the pod, 1) I don't really put too much stock into the preseason and 2) wasn't able to see any of those games. If he has truly improved his delivery, the difference between Gaines and him–which already isn't very big–becomes even smaller and the argument for him to be starting becomes more justified.)
In the midfield, I expect to see Westwood and Bronico. I'm a big fan of Nuno Santos and I expect him to find his way into the starting lineup. There are rumors of him being deployed on the right side, which might not be the worst thing. We've seen so little of him that I'm not sure how he would fair out there. His small-sample size numbers indicate a player that wants to be and should be on the ball a lot. I'm not sure that happens on the outside. Plus, I do believe Lattanzio values pace from wingers. I honestly don't know if Nuno has that kind of pace; I know Vargas and Gaines do.
In goal, I expect to see Sisniega. I know there has been a "competition" between him and Marks, but the fact that Sisniega was the one to start games last year tells me he has the leg up in this. Plus, he has the size of a real goalkeeper.
The real issues come in the backline. Barring a setback in health, our star boy Malanda should start alongside Nathan Byrne. The left side is where there are a huge amount of question marks to be found.
It seems more and more likely that Harrison Afful will start at LB. It's not a prospect that excites me. Derrick Jones has seen a lot of time at CB during the preseason, so there's a chance he starts there for the opener. Personally, I'd much prefer us to throw Tuiloma into the lineup. He's 27, has been in the league for 5 years, has 57 appearances for Portland over the past 2 years, and should be able to immediately play. We gave up a decent amount for him, so the plan can't be for him to back up a midfielder pretending to be a CB.
At left back, Sobociński has gotten some time there this preseason. I don't expect that to happen for this first game, nor do I expect our #1 overall pick, Diop, to play, but I'd prefer either option over Afful. Amazingly, I'd even prefer…gulp…Joseph Mora over Afful.
Prediction: Charlotte 2 – New England 1
Data Notes: All heatmaps come from Sofascore.com. All percentile rankings and percentile charts come from FBref.com. Other websites used for data include: transfermarkt.us, Wyscout.com, and MLSsoccer.com